Lymphatic Massage Cairns
Cairns Massage provides comprehensive health and wellness care in an environment that integrates conventional and holistic methods with a definitive sensorial experience.
With more than fifty health and beauty therapies that nurture your skin, body and well-being, Cairns Massage provides the ultimate experience in day and destination spas.
While enjoying the fascilities available in your hotel, clients undergo a systematic analysis to customize their therapies.  Each treatment is individually tailored according to the results of a self-assessment questionnaire.  This important tool has been developed to reveal the primary stress, be it nutritional, emotional, electromagnetic or physical and tailor a therapy to target that particular profile.
We have so many treatments to assist you – Deep Tissue Massage, Swedish, Acupressure, Aromatherapy, Remedial, Reflexology, Pre & Post Natal Massage, Outside Pavillion Massage, Helicopter and Reef Massage, Helicopter and Rainforest Waterfall Massage!
We have an amazing set of facial therapy choices like –
Our Specialty Facial – An intensive fevival for devitalised skin.  Your skin is enveloped in our specialty infusion masks and massaged with an active skincare concentrate – in addition to the signature services of the spa facial.  This highly rejuvenating process acts on each layer of the skin to rebuild, strengthen and reveal greater firmness and tone.
We have body Therapies such as
Cairns Massage Hot rock massage which allows you
to melt away stress as hot and cold basalt stones are strategically placed onto acupressure points on the body to relieve knots, tension and stress.
Specialty body therapies
Divine body Decadence.  Your body will be enveloped i collagen and thermal clay masks and massaged from head to toe with our specialty skincare concentrate.
Body Wrap
Our array of distinctive body wraps bring the natural healing porperties of  itamins, amino acids, minerals and chlorophylll to firm, detoxify, and replenish your skin.
Cairns Massage provides comprehensive health and wellness care in an environment that integrates conventional and holistic methods with a definitive sensorial experience.  We look forward to taking care of you today….please phone 0408 054 538 or email us admin@cairnsmassage.net.au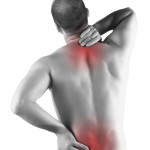 http://en.wikipedia.org/wiki/Massage#Lymphatic_drainage_massage
http://en.wikipedia.org/wiki/Massage#Lymphatic_drainage_massage
http://en.wikipedia.org/wiki/Massage
lymphatic massage cairns / lymphatic massage cairns / lymphatic massage cairns / lymphatic massage cairns / lymphatic massage cairns / lymphatic massage cairns