90 Minute Massage Cairns is here at Cairns Massage
90 Minute Massage Cairns is here at Cairns Massage and Acupuncture.
90 Minute Massage Cairns
90 Minute Massage Cairns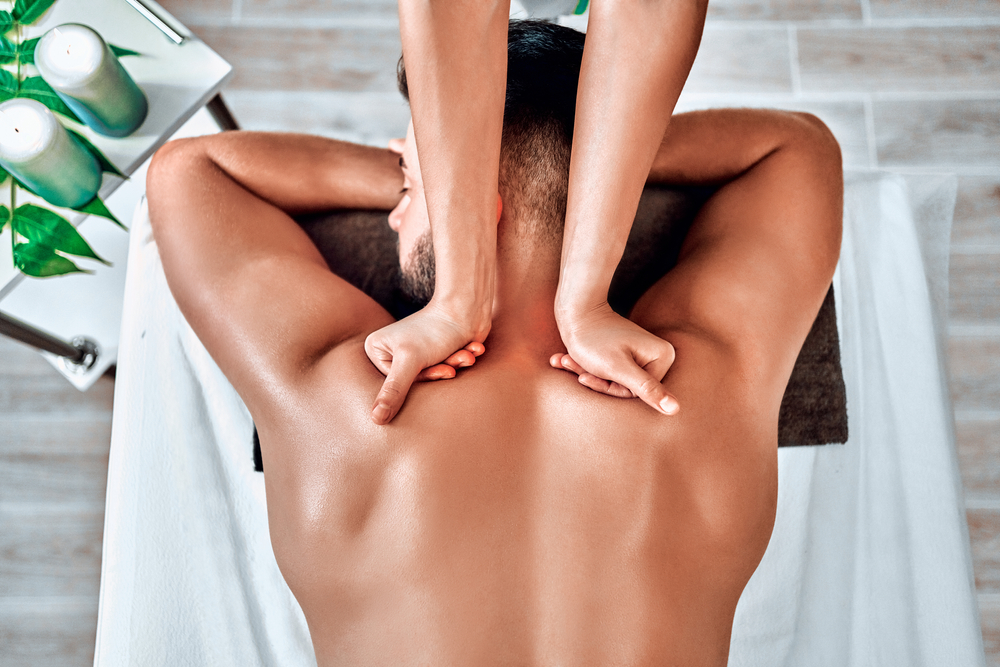 Introducing the Ultimate Relaxation and Healing Experience: 90-Minute or 2-Hour Long Massages in Cairns!
Are you ready to elevate your sense of well-being and embark on a journey of deep relaxation and rejuvenation? Look no further than our luxurious 90-minute or 2-hour long massages in the heart of Cairns. Whether you're seeking therapeutic relief or pure relaxation, our expertly trained massage therapists are here to deliver an unforgettable experience that will leave you feeling revitalized, balanced, and utterly blissful.
1. Deeper Relaxation: In today's fast-paced world, it's crucial to take time for yourself and let go of stress and tension. Our extended massage sessions provide ample time for your body and mind to unwind, allowing you to truly disconnect from the pressures of daily life and enter a state of profound relaxation.
2. Targeted Therapy: For those seeking therapeutic benefits, the extended session length offers our skilled therapists more time to focus on specific areas of concern. Whether you're dealing with chronic pain, muscle tightness, or tension headaches, the extra time allows for a more comprehensive approach, ensuring that problem areas are thoroughly addressed.
3. Enhanced Circulation: The extended duration of our massages allows for improved blood circulation throughout your body. This not only promotes better oxygen and nutrient delivery to your muscles and tissues but also aids in the removal of toxins, leaving you feeling refreshed and renewed.
4. Deeper Muscle Relief: Longer massage sessions enable our therapists to delve deeper into your muscles, releasing knots and trigger points that might have been overlooked in shorter sessions. This results in a greater range of motion, increased flexibility, and reduced muscle soreness.
5. Mental Clarity and Stress Reduction: Uninterrupted relaxation time during a 90-minute or 2-hour massage allows you to enter a state of heightened mindfulness and mental clarity. Stress melts away, leaving you with a clear mind and a sense of tranquility that extends far beyond the massage table.
6. Customized Experience: Our massage therapists will tailor the session to your individual needs and preferences. Whether you prefer gentle, flowing strokes for relaxation or more intense pressure for muscle relief, you can count on a personalized experience that caters to your unique requirements.
Why Cairns?
Cairns, with its stunning tropical environment and serene atmosphere, provides the perfect backdrop for your extended massage journey. Imagine being pampered in a tranquil oasis, surrounded by lush greenery and the soothing sounds of nature. After your massage, you can continue to unwind by exploring the breathtaking sights that Cairns has to offer, including the Great Barrier Reef, the Daintree Rainforest, and more.
Don't settle for rushed experiences that leave you wanting more. Treat yourself to the indulgence of a 90-minute or 2-hour long massage in Cairns, where relaxation and healing intertwine to create an unforgettable escape from the demands of everyday life. Book your session today and give yourself the gift of ultimate well-being!
How to Book and Appointment
Please follow the Book online button to book a time or check availability. Alternatively please text
0408 054 538.
The clinic is located at 111-113 McManus street Whitfield. Its in a Queenslander and the entrance if via the front door. There is an intake form to fill in in the foyer.
Please note there is a 24 hour change or appointment or cancellation or no show policy.
The full Fee applies.
www.cairnsmassage.net.au or www.portdouglasmobilemassage.com.au or www.mobilemassagecairns.com.au or dryneedlingcairns.com.au
Book online now! Click the link below
https://cairns-massage-cairns-acupuncture.au1.cliniko.com/bookings