Massage Manoora, Cairns, Australia for relieving back & neck pain
Massage Manoora
Massage Manoora Cairns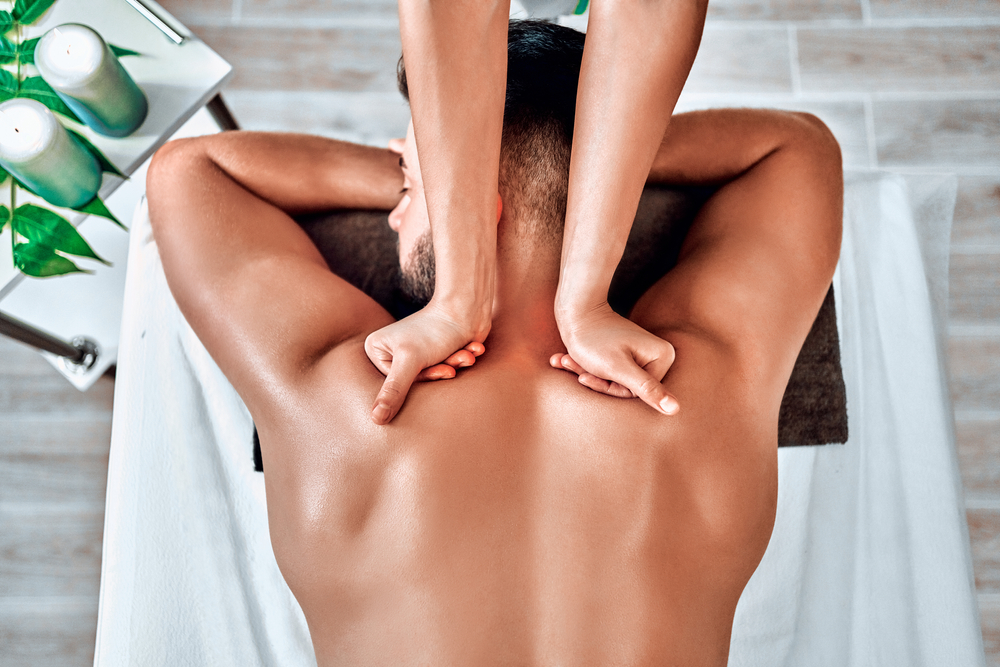 Indulge in Ultimate Relaxation and Recovery: Unwind with a Tranquil Holiday Massage in Manoora, Cairns!
Are you ready to embark on a rejuvenating journey of relaxation and wellness during your holidays? Look no further than Manoora, Cairns, where you can experience the ultimate escape through soothing and invigorating massages tailored to your needs. Imagine the perfect blend of tropical paradise and therapeutic bliss, designed to enhance your holiday experience and provide effective relief for sports-related injuries.
Nestled in the heart of Manoora, Cairns, our exclusive massage haven offers an oasis of serenity amidst the bustling holiday excitement. As you explore the vibrant wonders of the region, there's no better way to unwind than with a luxurious massage session. Our highly skilled and certified massage therapists are dedicated to delivering a personalized experience that caters to your specific preferences and requirements.
For those adventurers who have pushed their limits and faced the challenge of sports events, Manoora's massage offerings can be your secret weapon for effective recovery. Sports injuries can be daunting, but with the right care, you can expedite healing and get back to enjoying your vacation to the fullest. Our expert therapists specialize in sports injury massage, employing techniques that target and alleviate pain, reduce inflammation, and promote overall healing. Whether you're dealing with muscle strains, sprains, or even minor discomfort, our therapeutic touch can make a world of difference.
Picture yourself returning to your cozy holiday accommodation in Manoora, knowing that a rejuvenating massage awaits you. Feel the tension melt away as skilled hands work their magic, enhancing circulation, loosening tight muscles, and fostering a profound sense of relaxation. You'll not only experience physical relief but also mental tranquility, setting the tone for an unforgettable holiday experience.
But that's not all – a massage in Manoora goes beyond just relaxation and recovery. It's an opportunity to immerse yourself in the local culture, to truly connect with the surroundings, and to deepen your holiday experience. As the soothing scents of tropical oils fill the air, you'll be transported to a world of pure bliss, where worries dissolve, and only the present moment matters.
So, why wait? Elevate your holiday in Manoora, Cairns, with the exquisite gift of massage. Indulge in a well-deserved escape, mend your body after the intensity of sports, and emerge as a renewed and invigorated version of yourself. With Manoora's expert therapists, tranquil ambiance, and healing touch, your holiday will be transformed into a symphony of relaxation, recovery, and pure joy. Book your massage today and let the journey to well-being begin!
How to Book and Appointment
Please follow the Book online button to book a time or check availability. Alternatively please text
0408 054 538.
The clinic is located at 111-113 McManus street Whitfield. Its in a Queenslander and the entrance if via the front door. There is an intake form to fill in in the foyer.
Please note there is a 24 hour change or appointment or cancellation or no show policy.
The full Fee applies. Massage Kanimbla Cairns and Massage Manoora Cairns
www.cairnsmassage.net.au or www.portdouglasmobilemassage.com.au or www.mobilemassagecairns.com.au or dryneedlingcairns.com.au
Book online now! Click the link below
https://cairns-massage-cairns-acupuncture.au1.cliniko.com/bookings