Massage Edge Hill
Massage Edge Hill Cairns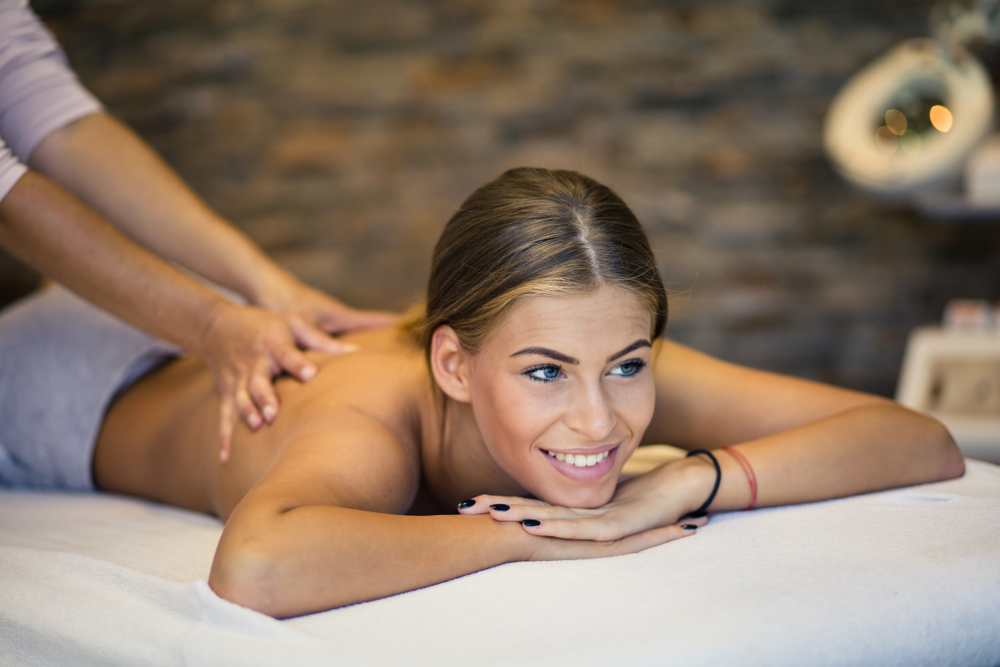 Massage Edge Hill
Cairns Massage
Cairns Massage has had over 17 years of award winning massage and every therapist is currently studying a course in one healing modality……meaning that the passion for their work is kept alive!
Cairns Massage offers health fund covered massage – remedial Massage. We also have
relaxation massage
deep tissue massage
Swedish massage
sports massage
Pregnancy massage – pre natal massage, post natal massage, fertility massage (to help you conceive!)
Dry needling.
We also offer traditional Chinese medicine – tongue and pulse diagnosis, herbal prescriptions, Acupuncture, acupressure and cupping, tuina, gua sha. All our therapists are Australian trained and born.
Please phone Tanya Galvin on 0408 054538 or
Book online now!! Click on the link below
https://cairns-massage-cairns-acupuncture.au1.cliniko.com/bookings
Stress or rather our inability to cope with an excess amount of it, is one of the biggest health problems today. Lifestyles seem to include so many demands that ist is not surprising that most of us feel stressed at times, sometimes constantly. We all react to excessive stress in different ways, with tension, anxiety, depression or exhaustion, but we can all benefit from the wonderfully balancing and stress-busting effects of aromatic oil massage.
Our bodies are geared to cope with a stressful situation by producing various hormones that trigger off a series of physiological actions in the body; these are known collectively as the "fight or flight" syndrome, potentially dangerous situation. Extra blood is shunted to the muscles , and the heart rate speeds up while the digestion slows down. These responses are appropriate when we are faced with a physical threat, but can nowadays be triggered by quite different kinds of stress and end up placing a strain on our bodies without fullfilling any useful need.
In order to help reduce the impact of stress on the whole system, it is necessary to find ways both to avoid getting over-stressed in the first instance and to let go of the changes that occur internally under stress. Aromatherapy massage can help in each case, the massage + oils helps keep you calm under pressure and releasing inner tensions following stress especially in massage.
To prevent undue stress, try simply inhaling one of your favorite oils at regular intervals, or put a couple of drops in a burner in your room or office, to help keep you feeling more relaxed and calm.
If possible, use one of the following blends in a base oil, and get an australian trained massage professional to massage you for the perfect antifote to that overdose of life's stresses.
For aiding relaxation – 3 drops lavender, 3 drops geranium, and 3 drops marjoram
For both calming and soothing as well as uplifting 4 drops rose and 3 drops jasmine.
Cairns Massage & Acupuncture Clinic have had over 12 years of award winning massage and every therapist is currently studying a course in one healing modality……meaning that the passion for their work is kept alive!
We use High end Jojoba oil during massages (if you have an allergy of any kind please advise us so as to ensure your massage is a pleasant and enjoyable experience!) Jojoba oil leaves skin feeling soft and silky, yet not greasy. It is suitable for all skin types and makes an ideal facial oil. Since Jojoba is relatively expensive it is normally added to a blend, but can be used alone.
Touch is truly magical and has enormous benefits for body, mind and spirit.
How to Book and Appointment
Please follow the Book online button to book a time or check availability. Alternatively please text
0408 054 538.
The clinic is located at 111-113 McManus street Whitfield. It's in a Queenslander and the entrance if via the front door. There is an intake form to fill in in the foyer.
Please note there is a 24 hour change or appointment or cancellation or no show policy.
The full Fee applies.
www.cairnsmassage.net.au or www.portdouglasmobilemassage.com.au or www.mobilemassagecairns.com.au or dryneedlingcairns.com.au
Book online now! Click the link below
https://cairns-massage-cairns-acupuncture.au1.cliniko.com/bookings
massage edge hill / massage edge hill / massage edge hill / massage edge hill / massage edge hill / massage edge hill