Massage Freshwater
Massage Freshwater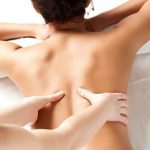 massage freshwater
Cairns Massage has some of the latest massage techniques and strategies to fix you.
We offer things like – rock taping, post accident care, remedial solutions for back pain, knee pain and much more.
We have health fund provider status especially for remedial massage. We are also fully qualified acupuncturists so we also have health fund coverage for acupuncture/dry needling.
To book online now – click the link below
https://cairns-massage-cairns-acupuncture.au1.cliniko.com/bookings
Alternatively you can send a text to Tanya Galvin / Cairns Massage
0408 054 538.
Massage
Descriptions of both massage and self-massage techniques have been found on ancient oracle bones and in the writings of the Yellow Emperor (an ancient chinese medicine writer/physician) are clear evidence that massage techniques have been used for millenia in China. The various types of massage used in Chinese Medicine aim to promote circulation and the flow of blood and energy internally and ease muscle stiffness or even realign bones externally.
The range of techniques known as Dao Yin, meaning "to lead" and "to guide", includes massage, self-massage, breathing and exercises to redistribute and balance the flow of energy in the body.
There are eight main massage techniques. Tui involves with the palms, thumbs and elbows all over the body to stretch the muscles and vibrate the joints in order to relieve common ailments, heal injuries and ease stress. Na is a technique of pinching the skin between the finger and thumb or the interlocked fingers of both hands, and is especially useful in relieving pain. Ning involves pinching, lifting and then releasing the skin and is often used to ease tension in the neck and shoulders. Nie is twisting and pullling, ideal for use on the back. An techniques are rythmical pressing and pushing with the palms and knuckles especially to the back, abdomen and chest. Tao involves strong pinching that is mainly used for first aid revival.
Ma is a light rubbing technique using the hands to promote circulation, while Pai involves percussive tapping with the palms or fingertips. Manipulative techniques involve shaking, vibrating and rotating the joints, extending and flexing the limbs and stretching exercises. The may be used in combination with acupressure.
All of the body can be treated, with gentle techniques used for the face and other sensitive areas. The massage is performed mainly with the hands and fingers, but the elbows and feet can also be used. Oils and herbs may be utilized in conjunction with massage techniques: wooden rollers and balls are popular for self-massage.
In a typical massage treatment the client is first made warm and comfortable. The massage is usually performed while the person remains clothed, but the upper body may be exposed to enable techniques to be used on the skin of the back, chest and abdomen. Whole body treatment may be given or just local symptomatic treatment – for example, on the neck and shoulders. Acrupressure points may be selected to help relieve particular symptoms and combined with stretching and invigorating techniques. These massage techniques are therapeutic and suitable for all age groups.
Qualities of a Good Massage therapist
According to a lot of the ancient traditions….there are qualities that encapsulate the essence of a good healer/massage therapist.
The Massage Therapist should have an attitude of selflessness and altruism, should be diligent and avoid procrastination and should be of good character and abstain from alcohol. He or she should also put the patient at ease and embody compassion and love. Essentially, the physician is expected to behave in an exemplary way at all times.
In Tibet, these qualities were drawn up as vows for the therapists and they also had vows for the patients in return…..to demonstrate their respect for the physician.
Cairns Massage
Cairns Massage & Acupuncture Clinic have had over 12 years of award winning massage and every therapist is currently studying a course in one healing modality……meaning that the passion for their work is kept alive!
Please phone Tanya on 0408 054538 or email admin@cairnsmassage.net.au
When you are under stress for any length of time, your body stays permanently tense. This can make any or all of your muscles ache and feel tired or heavy. To relieve these symptoms and also to begin to release the underlying tension, use essential oils in a massage blend. As the massage movements work on the aching muscles, the oils are being absorbed and get ot work on inner tension too.
For Muscle aches and pain we may use a blend of oil like: 3 Drops of pin, 3 Drops marjoram and 2 drops of juniper with deep tissue massage.
In Today's high pressure world, trying to juggle with too many demands leads nearly all of us to reach a state of 'brain fag' at some point, when mental fatigue and exhaustion grind us to a halt. Rather than reach for the coffee, or worse still alcohol, which may seem to
relax but actually depresses the central nervous system, try using these revitalizing oils to give you an intstant pick-me-up and make you feel more alert.
You can use 1-2 drops of rosemary or peppermint oil in a burner. Alternatively, add 3 drops rosemary and 2 drops peppermint to a bowl of steaming water, or use 4 drops of either oils on their own. Allow the oils to evaporate into the room and breathe freely.
Stress Relief with Massage
( non sexual massage)
Tension, anxiety, worry, depression – all these can affect you. Non sexual massage. Strickly non sexual massage. NON SEXUAL MASSAGE.
Use whichever blends- 5 dropll.se and 5 drops sandalwood or 4 drops of jasmin and 4 drops ylang ylang – appeals to you both, and include a massage oil. Use gentle, stoking movements all over the back, buttocks, legs and front.
Cairns Massage & Acupuncture Clinic have had over 12 years of award winning massage and every therapist is currently studying a course in one healing modality……meaning that the passion for their work is kept alive!
Please phone Tanya Galvin on 0408 054 538
tanyagalvin@hotmail.com
113 McManus Street
Whitfield Cairns
Australia 4870
massage freshwater / massage freshwater / massage freshwater / massage freshwater / massage freshwater / massage freshwater / massage freshwater / massage freshwater / massage freshwater